Sea Bride and Sun
Wedding planner in Provence
Our wedding planner agency in Provence puts at your disposal its passion and expertise in order to organize with you the top-of-the-range wedding of your dreams. 
We offer you a quality experience throughout the organization of your wedding by anticipating every moment, every detail and offering you only the best moments of the organization process.
We will accompany you for the organization of your wedding in Provence: from the search of the place to the meticulous work of the floral decoration, we will be at your sides in order to propose you the most talented high-end providers.
It is in the heart of Provence, but also in Portugal, Majorca and Ibiza that we accompany you to organize your wedding!
Anne-Sophie Amsellem
Wedding planner in Provence
After a successful career in management, it is with my brides and grooms that I have completely blossomed.
Putting my creativity, my leadership and my sense of detail to work for your wedding is the best outcome I could hope for.
As a true epicurean, I particularly appreciate the world of gastronomy and travel. The flavour of sunrises and sunsets is special depending on the place and I like to take time for these privileged moments during my escapades abroad.
Those closest to me would say that I am warm, ambitious, funny, down to earth and bubbly. What's my weakness? French and Italian cuisine, a real whirlwind of flavours and sunshine!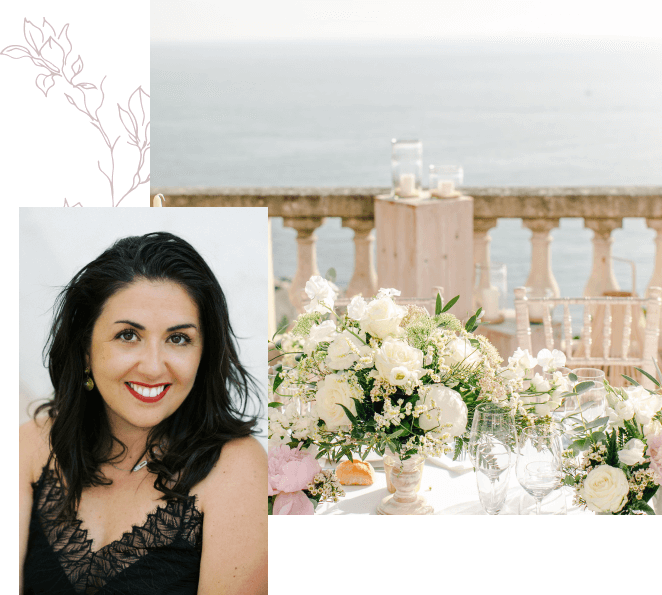 I was blessed with an adorable son, a wonderful daughter and a loving and caring husband : my family is my everything and challenges me everyday to be better as a person.
I have the chance to live in the bucolic town of Cassis and there is not a day that goes by that I don't fall in love with this region. Provence is one of my favorite destinations and I can't wait for you to discover some of the most beautiful venues I know of.
Whereas you are looking for an intimate beach, a romantic castle surrounded by majestic vineyards or a bastide hidden by olive trees and lavender, I will be by your side to plan the wedding of your dreams.
Each year, we select a limited number of beautiful projects so that we can give our bride and groom all the attention and precision they deserve. 
We would love to get to know you so, please contact us to discuss about your love and plans.
Anne-Sophie is very responsive, very organized and professional!
Thank you for everything!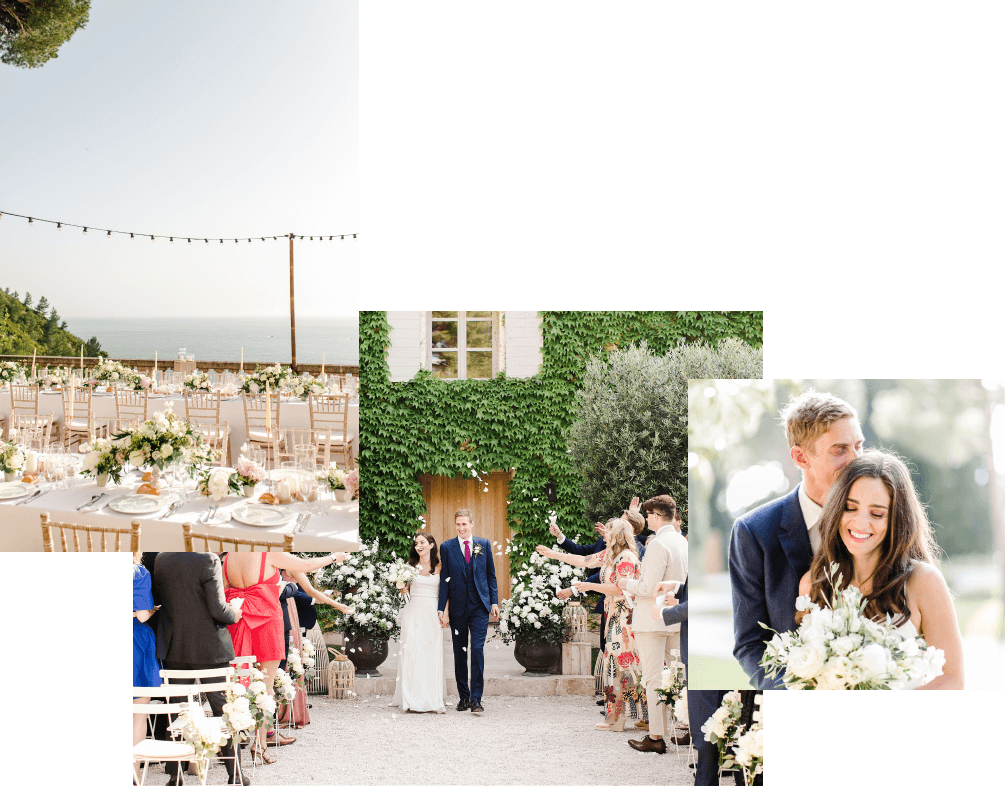 Wedding planner in Provence, Provence wedding planner, wedding planner in Provence, wedding in Provence, provence wedding, wedding in Portugal, wedding planner in Portugal, wedding planner in Majorca, Portugal wedding planner, wedding planner in Portugal, Majorca wedding planner, wedding planner in Majorca.