Sea Bride and Sun, your wedding planner agency, accompanies you in all the stages of the organization of your wedding in Portugal, Majorca or Ibiza. 
These sunny destination weddings are our speciality and we take great pleasure in exporting our know-how beyond our borders.
We have a solid network on the islands of Mallorca and Ibiza as well as in Portugal (Lisbon, Cintra, Alentejo, Porto and Algarve) and we are committed to making this day a real daydream.
From the search for the wedding venue, to the validation of each service provider, to the travel logistics, trust us to organize your high-end wedding abroad.
The "destination wedding" is above all the desire to live an unforgettable experience. Indeed, from the first day of preparation to the day of departure, everything is magic and excitement.
Getting married in a different setting and having your guests experience a totally unusual wedding can become a reality.
Out of time, your wedding day will turn into a real adventure. 
 It's the possibility for your loved ones to escape their everyday life for a few days, to discover new landscapes and to let themselves be carried away by the events.
You want to get married in Portugal? Please contact us!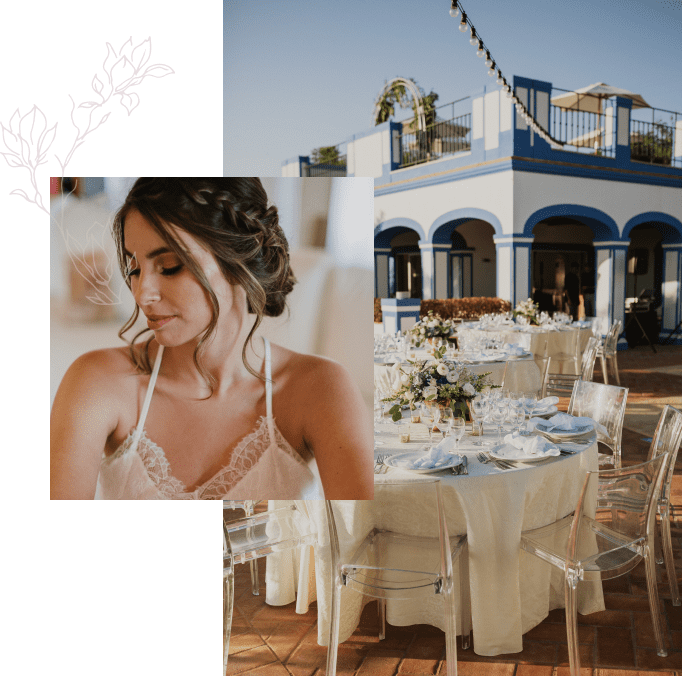 In Mallorca as well as in Ibiza and Portugal, we have a large network of modern and more traditional villas that can accommodate your wedding.
This solution often allows you to welcome some of your guests on site and to keep all the freedom you want for the organization of your ceremony. Our wedding planner agency will present you with prestigious and unmissable venues that meet your requirements for a high-end wedding.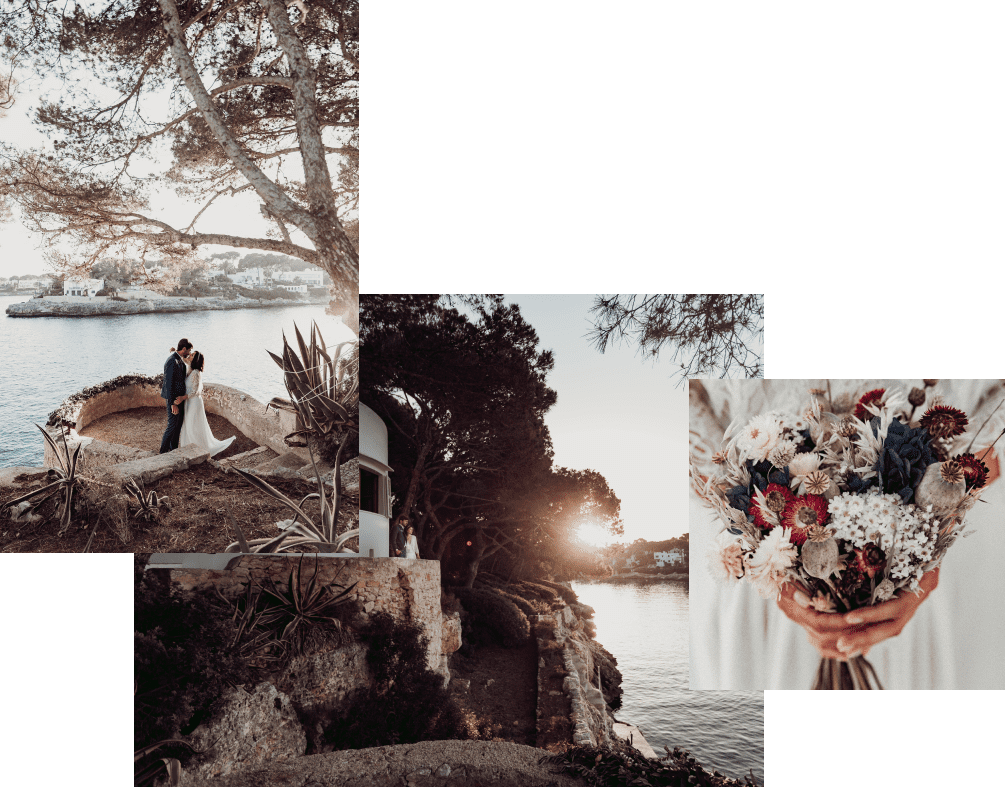 Our wedding planner agency has selected for you luxury hotels offering a magical setting for your wedding as well as the most competent service providers to make your day unforgettable.
We have two offices in Portugal and Mallorca and our local teams work all year round to make your union a success.
We will accompany you in all the stages of the organization of your wedding, but also in all the logistics of your trip. Contact us for more information!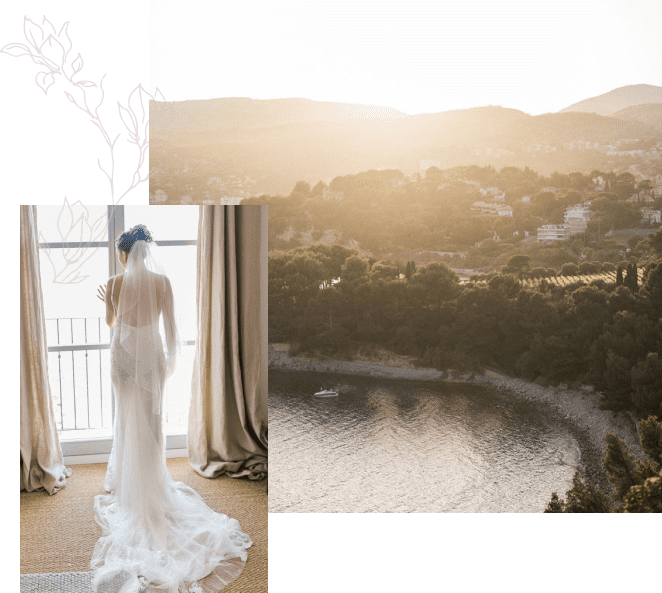 Our team is fluent in English, Spanish and Portuguese.
We will find the perfect place to host your wedding.
Villa, hotel, "Fincas" or "Quintas", our wedding planner agency has an address book that will delight you.
Partner selection and management
We offer you a selection of privileged service providers: local or international, the objective is to meet your desires.
We ensure that your wedding budget is respected.
We create the perfect atmosphere for your wedding, Pinterest will be our best ally.
We can take care of travel logistics, accommodation reservations and the organization of your guests' activities. We can help you with all the logistics of your wedding.
Creation & follow-up of the day's schedule
 We are the guarantors of the respect of the organization of your day.
Our entire team will be on hand on the day of the wedding to ensure the smooth running of your day and the quality of your well-being.
Our teams speak French, English, Spanish and Portuguese.
Feel like escaping?
Share with you your project and your desires!

We will provide you with an answer within 48 hours.